Pastelowe kółeczka
Autor:
Tores
komentarzy 101
Ostatnio pokazywałam, jak na kształcie koła można oprzeć kompozycję całego skrapa – dziś z mniejszymi nieco kółeczkami przenoszę się do albumu. Właściwie do mini-albumu (pięć kart 20×12 cm), w którym umieściłam zdjęcia Zuzi z przedszkola, w bardzo prostej i pastelowej, pasującej do tematu, kolorystyce. A głównym elementem ozdobnym, już od okładki, jest kółko w różnych wersjach: stemplowej, wyciętej dziurkaczem i wyciętej wykrojnikiem, do tego kwiatki (okrągłe! I dostępne w różnych wielkościach) i ćwieki (a jakże…):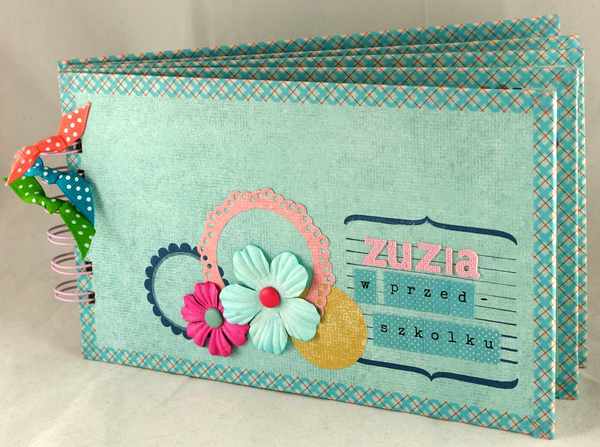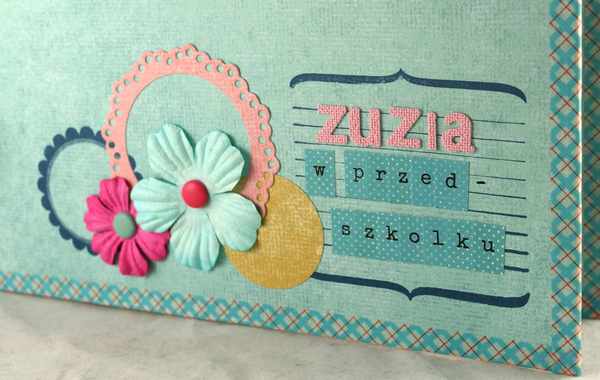 Wszystkie te okrągłe elementy przecinając się i łącząc, tworzą ładną, harmonijną całość, płynną, taką jak lubię (warto zwrócić uwagę, żeby komponując układ z kółek trzymać się zasady układania ich mniej więcej wg wielkości, np. duże na dole i coraz mniejsze wyżej, duże na środku, mniejsze po bokach itp.).
Oprócz kółek niewiele wewnątrz ozdób – stempel do journalingu, ozdobna taśma na brzegach, a przy zdjęciach – pętelki z wstążek w kropki: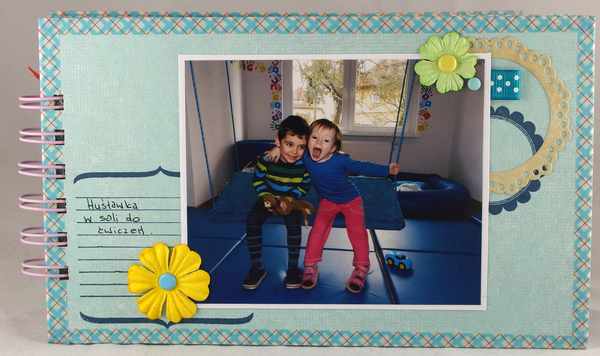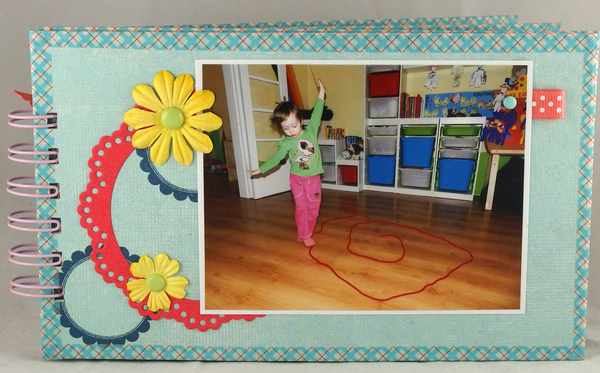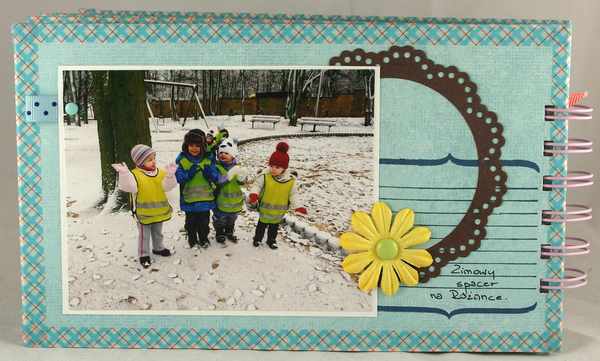 Chciałam jeszcze zwrócić Waszą uwagę na urocze kropkowane (kropki to takie małe kółka!) rypsowe tasiemki w pięknych kolorach, dostępne w sklepie, które można wykorzystać np. tak: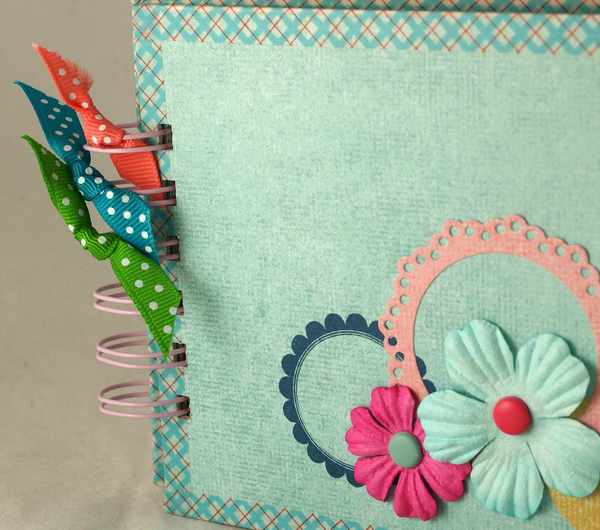 Skoro był już skrap i album, to teraz chyba pora na okrągłą kartkę? 🙂
Pozdrawiam
Tores-
Wykorzystane produkty:
– jednokolorowe papiery o niejednolitej fakturze to ciągle mój absolutny nr 1, nadają sie do wszystkiego, pięknie podkreślają ozdoby, wyraźnie widać na nich stemple i zdjęcia, po prostu ideał.
– niebieska, skośna krateczka na taśmie fajnie ożywia pracę.
– te wstążeczki polubiłam już bardzo dawno temu, mają mnóstwo uroku, każdemu projektowi dodadza delikatności, a przy tym są łatwe w użyciu, przyklejam je magicem (cienką warstwą) i nic nie przebija.
– jak tu się nie zachwycić taką tęczą?
Oraz niezbędne dodatki:

Tym razem obyło się bez kosteczek 3d 😉