Na okrągło – kartki
Autor:
Tores
komentarze 122
Sprawdzając, jak się ma kształt koła do różnych skrapowych form, dotarłam do kartki. Kartka może po prostu mieć kształt kolisty i jest to bardzo dobry kształt – rewelacyjny do zakomponowania, bo praktycznie nie da się tej kompozycji zepsuć. Gdziekolwiek na kole umieścimy grupę elementów, zawsze będzie to dobrze wyglądało.
Ja z dodatkami zbytnio nie szalałam, trochę taśm ozdobnych, tagów i oczywiście kwiatki – w ten sposób uzyskałam kartkowe koliste bliźniaczki: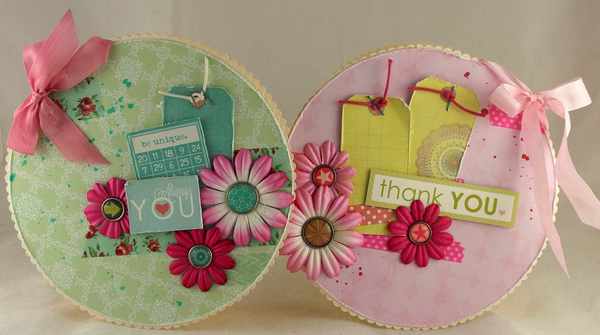 Pierwsza w odcieniach mięty i turkusu, z różowymi dodatkami: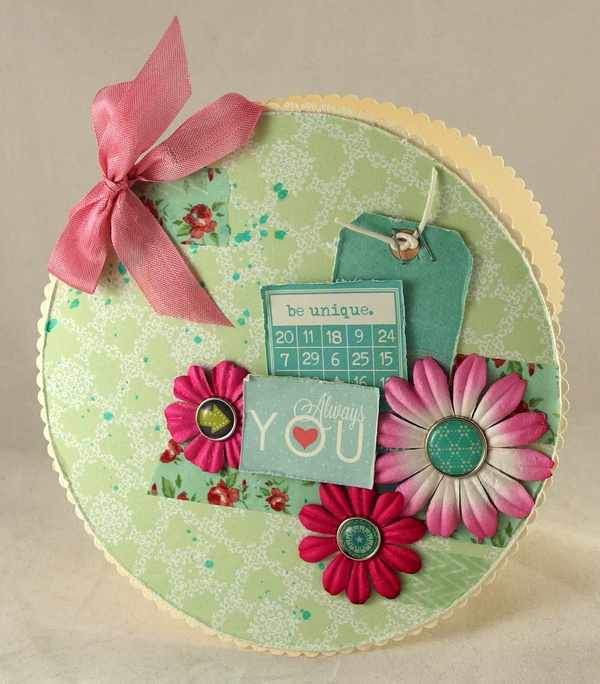 Druga już różowa po całości: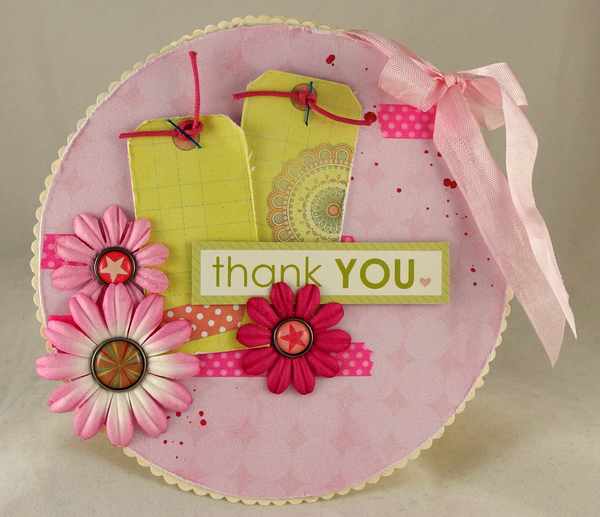 Konstrukcja takiej kartki jest bardzo prosta – na złożonej na pół bazie odrysowujemy kółko w ten sposób, aby kawałeczek wystawał za papier (będzie to miejsce łączenia bazy), następnie wycinamy ozdobnymi nożyczkami, zostawiając lekki margines. Po ozdobieniu bazy miejsce łączenia można zamaskować wstążeczką. Banalne, a dające pole do popisu.
Zastanawiam się, co by tu jeszcze zrobić kolistego… Przychodzi Wam coś do głowy? 🙂
Pozdrawiam
Tores-
Wykorzystane produkty:
– delikatny wzór na tym papierze sprawia, że świetnie nadaje się on na tło.
– taśmy ozdobne to łatwy sposób na dodanie "warstwowości" pracy.
– kwiatki też są okrągłe i wiadomo, że pasują do wszystkiego.
– tasiemki vintage mają m.in. tę zaletę, że są cieniutkie, dzięki czemu łatwo z nich zawiązać zgrabną i dobrze się trzymającą kokardkę.
– trochę pochlapać nigdy nie zaszkodzi.