Wyzwanie z mapką
Autor:
Drycha
komentarzy 85
Witajcie!
Jak Wam się podoba poniższa mapka?
Mamy nadzieję, że przypadła Wam do gustu, bo właśnie ona jest bohaterem naszego kolejnego wyzwania!
Jak wziąć udział w wyzwaniu?
Stwórzcie projekt na bazie mapki (może to być kartka, tag, scrap, cokolwiek:) i zgłoście ją w inlinkz na końcu notki. Macie czas do 14. lutego (godz 23:59)
Prace muszą być nowe, nie publikowane przed datą ogłoszenia wyzwania. Warunkiem wzięcia udziału w wyzwaniu jest umieszczenie powyższego wyzwaniowego bannerka na swoim blogu (w notce z pracą na wyzwanie). Bannerek musi być podlinkowany do tej konkretnej notki.
Mamy dla Was dwie nagrody!  Dwa bony po 30zł każdy, do wykorzystania w sklepiku Na Strychu.
Można zgłosić więcej niż jedną pracę.
Mamy prośbę – jeśli wykorzystujecie w pracy jakiś produkt, który jest dostępny w naszym sklepie – napiszcie o tym i podlinkujcie go! Z góry dziękujemy
*
Prace naszych projektantek:
*
Praca Tores:
Trójkąty na mapce zainspirowały mnie do… szycia. I tak bazą mojej kartki zostały trzy zszyte razem trójkąty – papiery w przyjemnym miętowym odcieniu pochodzą z zestawu Echo Park "Everyday eclectic":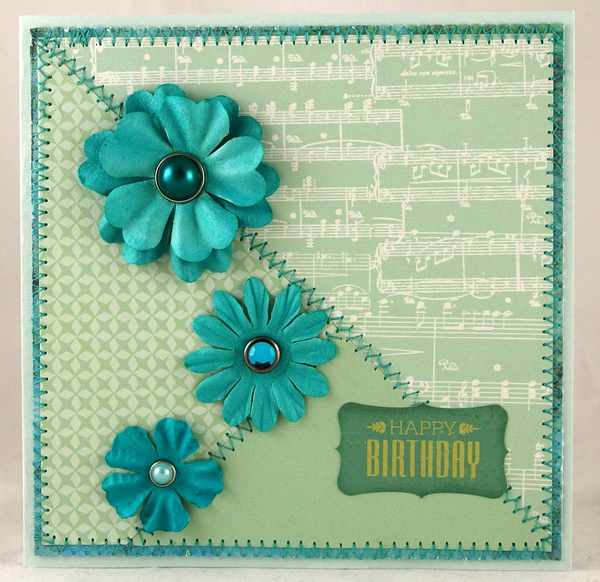 Zgodnie z mapką dołożyłam do nich kilka kwiatków z ćwiekami w środku: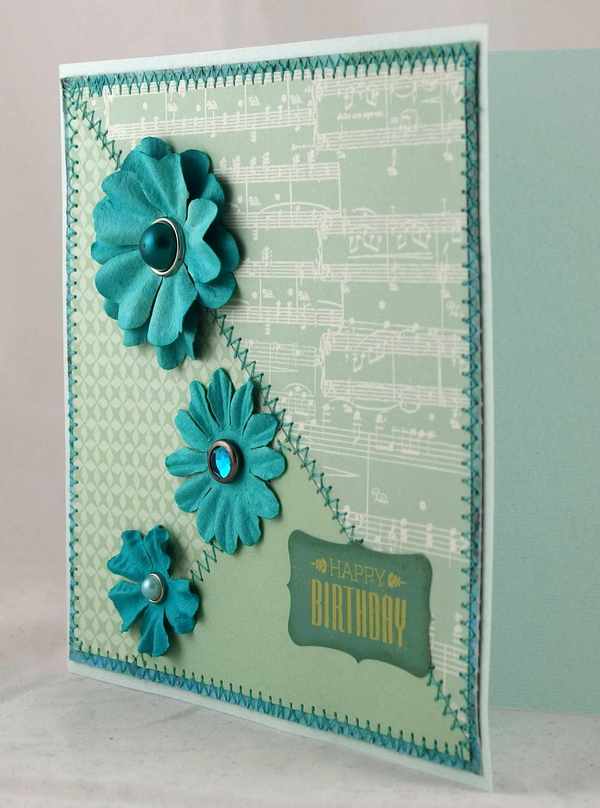 I uzyskałam monochromatyczną całość – to lubię!
Produkty wykorzystane przez Tores:
*
Praca AgnieszkiD:
Po obróceniu mapki okazało się, że trójkąty to… serduszka 🙂 i tak oto powstała delikatna i romantyczna kartka walentynkowa 🙂 Kartkę dodatkowo zdobią kwiatuszki, guziczek, parę chlapnięć Glimmer Mistem oraz przepiękny stempel 3rd Eye.
Produkty wykorzystane przez AgnieszkęD:
Praca Kaszy;
Praca z mapką to kapitalna sprawa. Generalnie całą robotę ktoś już za ciebie zrobił. Trzeba tylko dobrać kolory i poskładać wszystko w całość. W kwestii kolorów mam ostatnio fazę na turkus i jego wszystkie odcienie. W kartce połączyłam go z sepią i przepięknym papierem Echo Park .
Wykorzystane materiały:
*
Praca Drychy
Uparłam się zrobić LO z trójkątnymi zdjęciami ale… żadne nie pasowały do takiego pocięcia… Postanowiłam więc podzielić jedną fotkę i wpasować ją w kompozycję:
Zdjęcie (o strasznej jakości, bo zrobione starą komórką) ubrałam w krzywo pocięty i potraktowany papierem ściernym papier z kolekcji UHK Gallery (którego wzór sam w sobie wyglądał na nieźle poharatany;)
Całą stronę pochlapałam pomarańczowym Glimmer Glaze.
W tle możecie znaleźć delikatne i nierównomierne stemplowanie gałązką (papier UHK) oraz liściem (baza) z 3rd Eye.
Produkty wykorzystane przez Drychę:
Distress Stainy (do zabarwienia białej kartki-bazy oraz brzegów zdjęć), tusz Versa Fine (moje ulubione pigmentowe tusze do stemplowania)
*
Praca Lakuny:
Wbrew pozorom mapka okazała się dla mnie nie lada wyzwaniem. Ostatecznie wplotłam w projekt zarówno kwiaty jak i trójkąty, jednak ich rozkład na kartce nieco odbiega od tego ze szkicu. Całość utrzymałam w soczystej turkusowo-różowej kolorystyce, wykorzystując piękną nową kolekcję papierów firmy 13 arts.
Oto wykorzystane materiały:
*
Zapraszamy do zgłaszania swoich prac!