Brokatowe wyzwanie!
Autor:
Drycha
komentarzy 525
Jak Wasze plany karnawałowe?
Jednym z naszych planów jest brokatowe szaleństwo! Projektantki już użyły brokatu na pracach, które możecie obejrzeć poniżej 🙂 Teraz czas na Was!
Jak wziąć udział w wyzwaniu?
Stwórzcie pracę z użyciem brokatu (może być sypki, w kleju, możecie użyć brokatowego papieru itd.) i zgłoście ją w inlinkz na końcu notki.
Macie czas do 24. stycznia
Prace muszą być nowe, nie publikowane przed datą ogłoszenia wyzwania. Warunkiem wzięcia udziału w wyzwaniu jest umieszczenie powyższego wyzwaniowego bannerka na swoim blogu (w notce z pracą na wyzwanie). Bannerek musi być podlinkowany do tej konkretnej notki.
Mamy dla Was dwie nagrody!  Dwa bony po 30zł każdy, do wykorzystania w sklepiku Na Strychu.
Można zgłosić więcej niż jedną pracę.
Mamy prośbę – jeśli wykorzystujecie w pracy jakiś produkt, który jest dostępny w naszym sklepie – napiszcie o tym i podlinkujcie go! Z góry dziękujemy
*
Prace naszych projektantek:
*
Praca Tores
Nieduży, podłużny notes, który może być bazą do art journala – okładka błyszczy i migocze m.in. dzięki srebrnemu brokatowi w kleju, którym ozdobione są skrzydła i białemu, którym pomalowane są literki napisu. Brokat znajduje się też na tekturowym serduszku, bo pokryłam je brokatowym pudrem do embossingu. Nawet czarne trybiki lekko połyskują dzięki użyciu glimmer mista.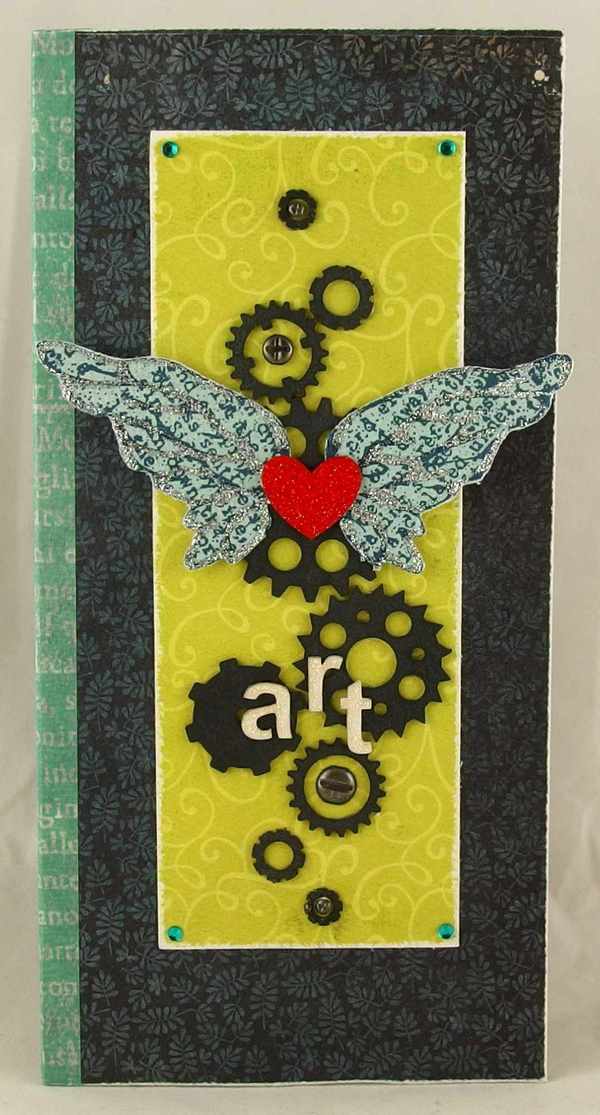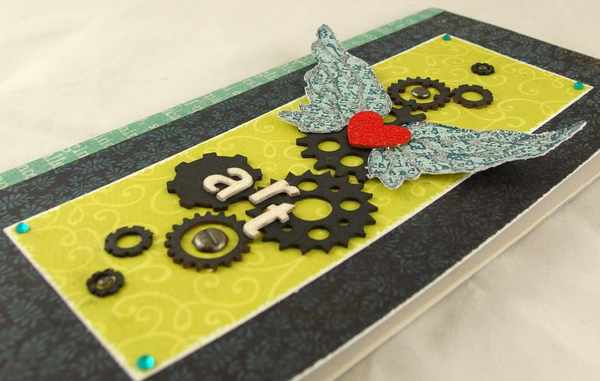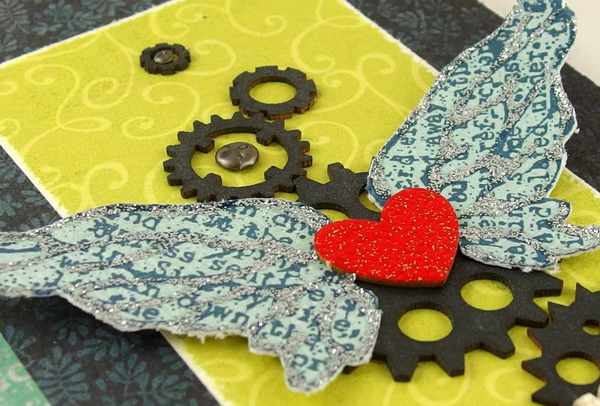 Produkty wykorzystane przez Tores:
*
Praca AgnieszkiD
Łatwa do wykonania ale efektowna kartka w klimacie karnawałowym. A jak karnawał to musi się wszystko błyszczeć! Postemplowana baza oraz kwiatki pokryte są miejscami klejem z brokatem w kolorze Crystal, natomiast girlanda brokatem w kolorze Platinum.
Produkty wykorzystane przez Agnieszkę:
*
Praca Pini
Jak karnawał to czarodziejski BAL… A zatem zaproszenie na bal:
Do zrobienia tła wykorzystałam papier brokatowy ze Stryszku  i nakleiłam na niego serwetkę co nadało mu charakter koronki. BAL-to gotowe litery posypane brokatem i wzbogacone perełkami w płynie. Maskę wycięłam z czarnego  papieru i ozdobiłam przy użyciu stempli i czarnego pudru do embosingu, są też brokatowe wzory i znów perełki. Brzeg maski obkleiłam Flower soft (czarny meszek)
Użyte materiały:
*
Praca Drychy
Strony, które trafią do mojego art journala. Stare zdjęcie kobiet przebranych za czarownice umieściłam między barwionymi papierami, mediami itp.
Baza powstała ze ścinku papieru, który nie starczał na kartkę oraz z bazy kartki w kształcie taga (taka jak ta, tylko potrójna). Znajdziecie tu porwane płótno (po nacięciu bardzo dobrze się rwie), dwie z zestawu trzech taśm dekoracyjnych (uwielbiam je!). Kryształki w złotym kolorze za bardzo wybijały się kolorem, więc potraktowałam je Glimmer Glaze. Skrzydełka są wycięte w papieru Graphic45… Co tam jeszcze? 🙂 Ażurowy wzór z wykrojnika Memory Box porwałam i stworzyłam z niego warstwy ale przedtem użyłam jako maski.
Brokat? Nałożyłam Glimmer Glam. Ten preparat od Tattered Angels zawiera błyszczący drobny pyłek oraz sporego rozmiaru brokat – bardzo fajny efekt!
Produkty wykorzystane przez Drychę:
– zabarwiłam nim płótno i elementy papierów;
– tło spryskałam delikatnie mgiełką z błyszczącym pyłkiem
*
Tutaj możecie zgłaszać swoje prace:
(w razie jakichkolwiek pytań piszcie na drycha@wp.eu)